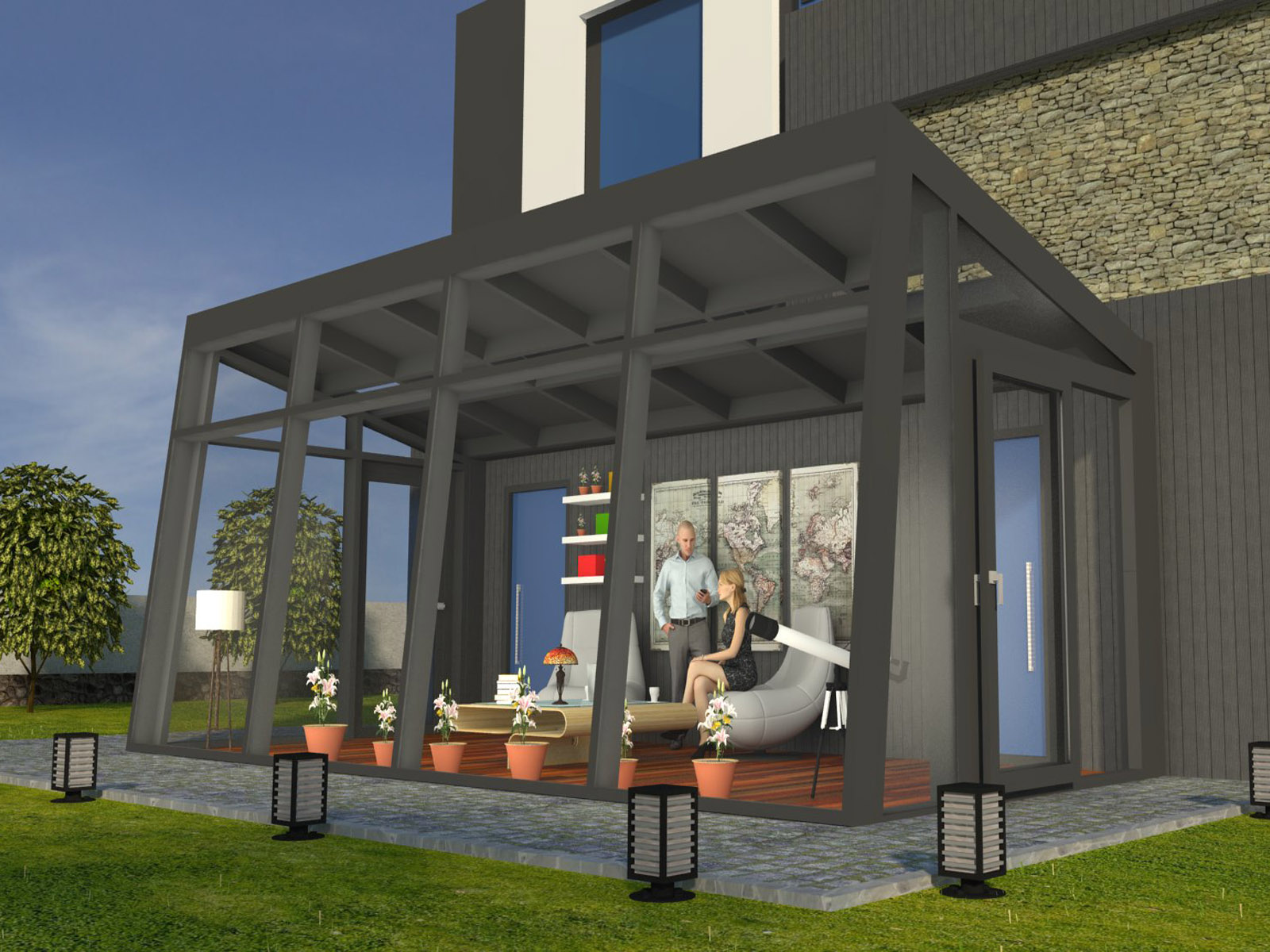 Ogród zimowy. NOWOŚĆ!
To koniec ze średniowieczem, dach może być nowoczesny! Ultranowoczesny ogród zimowy dostosowany do potrzeb klienta, to nowa jakość… czytaj więcej..
Słoneczny, nowoczesny i dostosowany do Waszych potrzeb, taki jest nasz  Ogród Zimowy. To nowy sposób na kontakt z naturą. Chroni przed wiatrem, deszczem, śniegiem, a jednocześnie daje możliwość spędzania czasu w otoczeniu roślin  ogrodu bez względu na warunki atmosferyczne.  Nasza propozycja to ogród zimowy o zwiększonej powierzchni nasłonecznionej, dającej możliwość bardziej efektywnego wykorzystania wewnętrznej przestrzeni. Projekt niweluje także efekt "brudnego dachu" bedącego poważnym problemem dotychczas stosowanych na rynku konstrukcji.
Jaki więc ma być ten idealny ogród zimowy? To już kwestia waszej wyobraźni i potrzeb, my podpowiemy rozwiązania i zrealizujemy projekt.