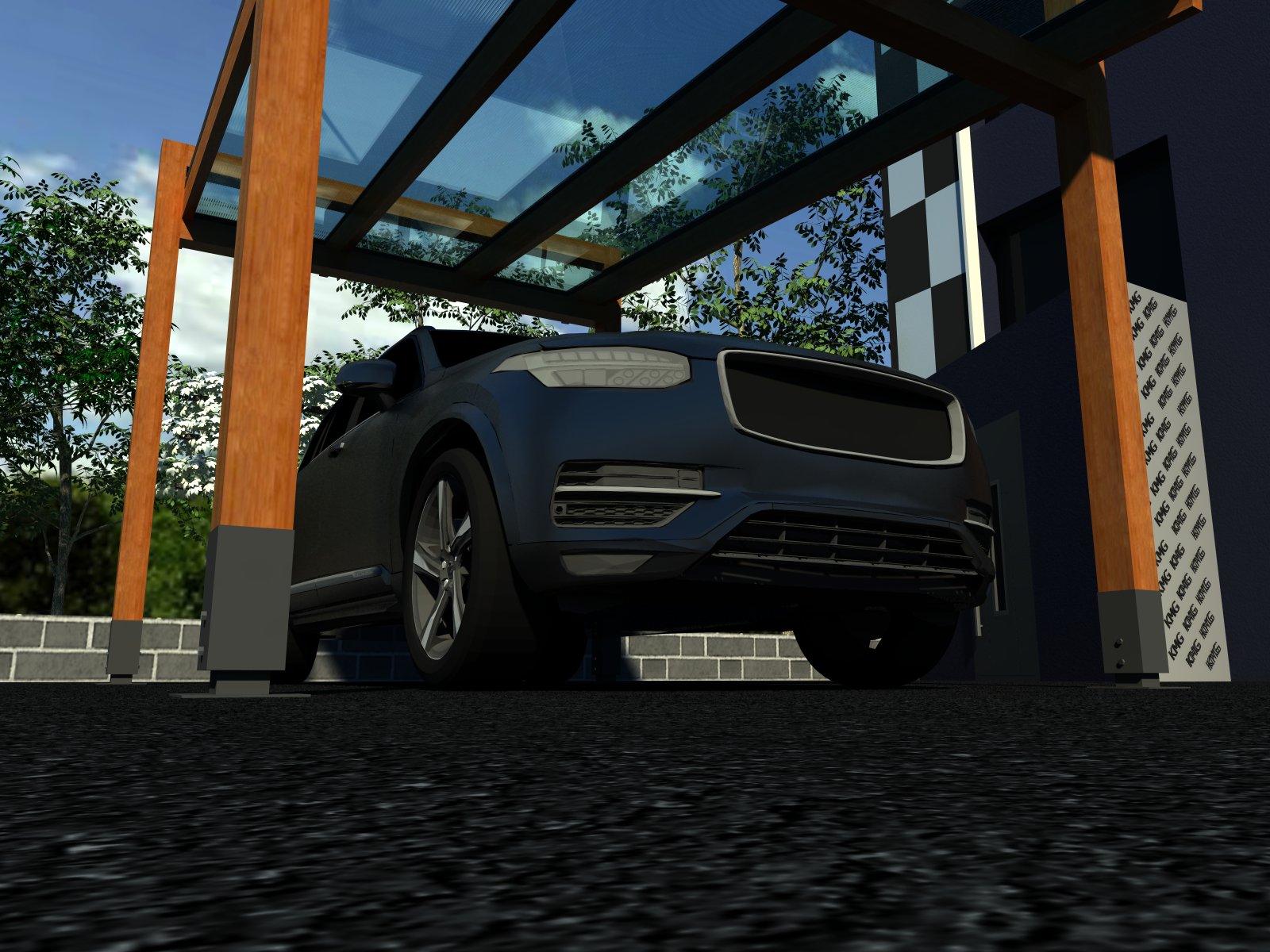 System ekonomicznych wiat do zadaszenia miejsc
parkingowych i tarasów
Jest to nowoczesny system przeznaczony jest do wykonywania ekonomicznych zadaszeń miejsc parkingowych i tarasów.
Konstrukcja połaci dachowej wiaty jest pokryta elementem nośnym aluminiowym mogącym przenosić duże obciążenia. Wiaty wykonane są pod wymiar i ze względu na zastosowanie materiałów najwyższej jakości gwarantują długotrwałe i funkcjonalne użytkowanie. Nowoczesny projekt oraz estetyka sprawia iż są idealnym rozwiązaniem dla miejsc parkingowych, oraz wszelkiego rodzaju tarasów i miejsc wymagających zadaszenia.
Zastosowany system umożliwia ochronę samochodu w okresie zimowym przed opadami deszczu śniegu. Uchroni to Państwa przed koniecznością codziennego odśnieżania samochodu przy intensywnych opadach śniegu w okresie zimowym (oraz ryzykiem otrzymania mandatu i punktów karnych w przypadku kontroli drogowej stwierdzającej że pojazd jest nie należycie odśnieżony, wynika to bowiem z ustawy "prawo o ruchu drogowym" – art. 66 ust. 1 pkt 1 i 5). Wiata zabezpiecza także samochód przed opadem smogowym, który wpływa bardzo negatywnie na jego lakier.
Wypełnienie: poliwęglan, szyby zespolone lub panele nieprzezierne. Kształtowniki aluminiowe zgodne z normami DIN 1725 T1, DIN 17615 T1. Kolor RAL 8019 brąz lub RAL 7016 antracyt. Elementy docisków dachu w kolorze czarna anoda.
Cena od 9946 zł netto