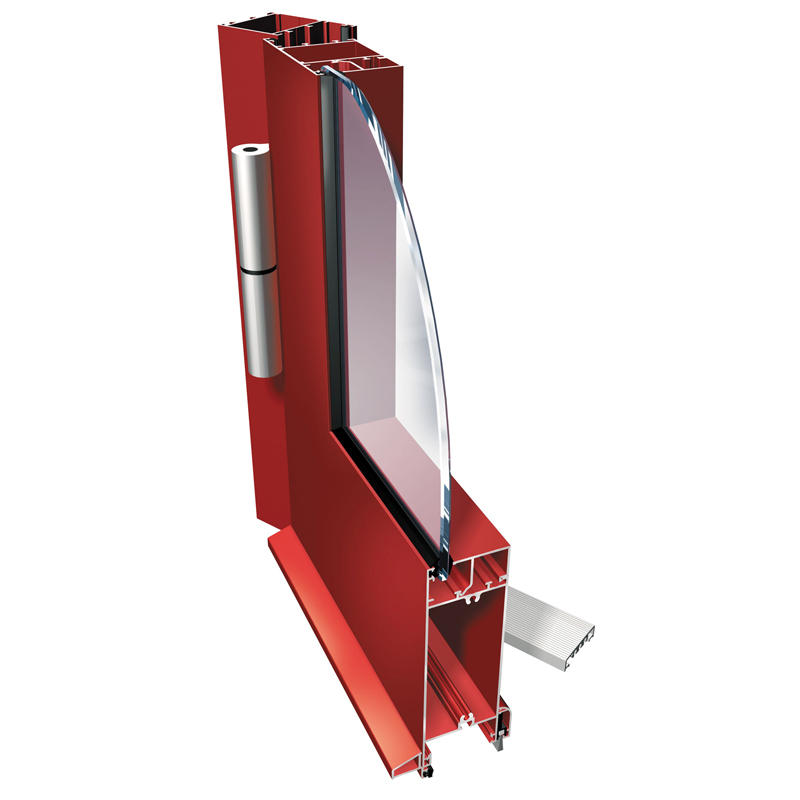 SYSTEM FEATURES
An uninsulated aluminium profile system designed for interiors: porches, cashboxes, display cases, partition walls, manual and automatic sliding doors, swing doors and smoke-proof doors. Possible to use: glass units, aluminium panels, "sandwich" panels, furniture boards, plasterboards and 1 – 40 mm PVC boards. 52 – 60 mm deep frame and sash profiles. PT 50 doors are both ordinary and coplanar with clamp hinges. The advantage of axial clamp hinges is easy assembly and three-plane adjustment.
APPLICATION
– Close relation to other Ponzio systems – common corner connectors, slats and hardware
– Facing window sashes (outside plane) and door sashes (outside and inside plane)
– Bent profiles
– Door sashes with kick plates or 45º, with or without sill
– smoke-proof doors possible
Find out more about the system.