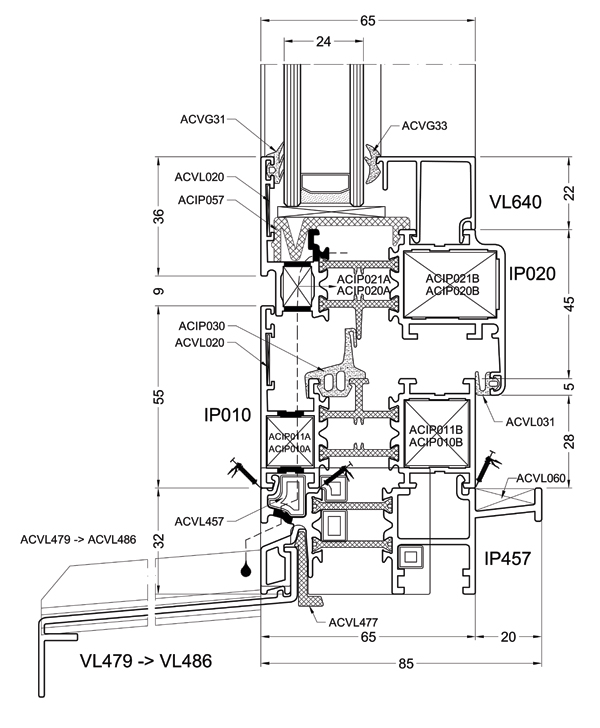 SYSTEM FEATURES:
A three-chamber system with 65 mm deep profiles designed for constructing external doors, windows and various panoramic windows. The high quality polyamide thermal insulation plate used in the profile highly improves the thermal and mechanical resistance parameters. The shape of the profile makes door and window structures slim and mechanically resistant. The structure can be made without visible weep holes. The panel fixing system up to 51 mm (outer glazing possible) and high quality hardware as well as a whole spectrum of solutions make the system very modern and versatile.
APPLICATION
Double and triple glazed panoramic windows
Tilt-turn windows, tilt windows, turn windows, tilt & slide windows
Open-in and open-out doors, single and double sash doors with fanlights and sidelights
Revolving and swing doors
Pivot windows with horizontal or vertical axis of rotation
Find out more about the system.